Saturday, 3 April 2010
Thank You Lord !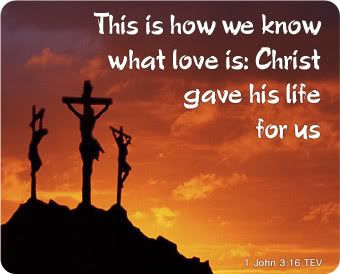 " As he passed by, he saw a man blind from birth..   2 And his disciples asked him, "Rabbi, who sinned, this man or his parents, tha...

" And from Jesus Christ, who is the faithful witness, and the first begotten of the dead, and the prince of the kings of the earth. Un...